COBAD measuring device
Opis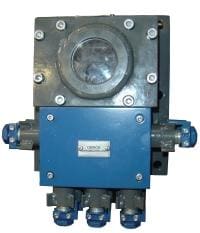 Explosion-proof housing of the type measuring device COBAD is designed for safe use in underground mining plants in workings classified as "a", "b" or "c" of methane explosion hazard and "A" or "B" class of coal dust explosion hazard.
The explosion-proof casing is adapted to the installation of the electronics of the COBAD type measuring device cooperating with various types of sensors.
The company PHPU Izol-Plast Sp. z o. o. at the customer's request, it offers the production of all kinds of explosion-proof devices, along with the development of complete technical documentation and the production of a prototype of the device.