Universal control and protection device UCMI-C
Description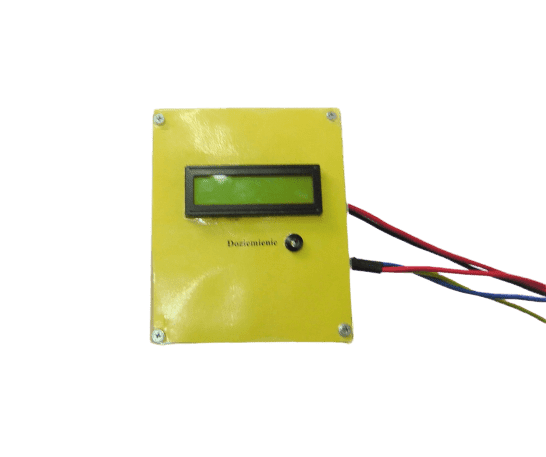 Application
The universal control and protection device UCMI-C (Universal Control and Measurement Instrument) controls the insulation condition in DC networks with a rated voltage of up to 180V. The UCMI-C device has been designed so that it can be used, for example, to control the insulation condition of SBS-4, SBS-4W, SBS-5 or SBS-4Lion battery boxes.
The electrical system of the universal control and protection device UCMI-C consists of:
leakage protection that continuously measures the state of insulation of the controlled network,
system for measuring voltage (the value of the measured voltage is displayed on the liquid crystal display in the line below the indicated resistance value),
LED informing about the drop in insulation of the controlled network below 360kΩ.
In the event of threats to the operation of power grids or electrical installations, resulting from damage to the insulation between the current-conducting conductor and the ground, UCMI-C type device cooperating with circuit breakers reduces the likelihood of electric shock, fire, gas explosion or coal dust in a mine.
UCMI-C device is intended for installation in the chambers of flameproof enclosures, including apparatus chambers of explosion-proof or protected construction. UCMI-C is used as an insulation condition meter in mining locomotives type ELA-44 and / or Lea BM-12.
Technical specifications
Universal control and protection device UCMI-C
| | |
| --- | --- |
| Supply voltage: | 20-50 V DC |
| Type of work: | continuous |
| Power consumption: | ≤10 VA |
| Level of security: | IP00 |
| Dimensions: | 93 x 85 x 62 mm |
| Contact load: | 3 A / 24 V |

Download the catalog card:

Universal control and protection device UCMI-C