A set of keys for mine switches type OW, KWS and Transformer
Description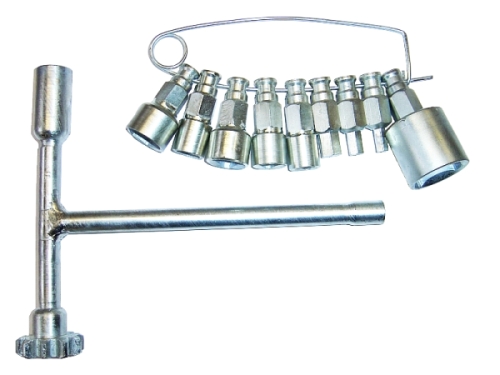 Application:
A set of universal wrenches is intended for use in mine circuit breakers type OW and / or KWS and in transformer stations.
The set of keys includes nine types of interchangeable tips:
imbus(8, 10, 14)

triangle(10, 12, 16) and a triangular end to the transformer

hexagon(17, 24)
The wrench additionally includes a triangular end 8, hexagonal 19 and a rack.
A set of universal keys can be made at the customer's request in any configuration.

Download the catalog card:

A set of keys for mine switches type OW, KWS and Transformer