IZOLPLAST AB – adhesive for stabilizing joints
Description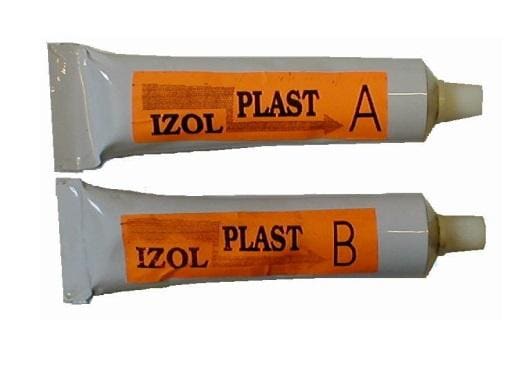 IZOLPLAST AB
IZOLPLAST AB adhesives are intended for anti-corrosion protection
and stabilization of screw connections. Two-component adhesive in tubes with a total weight of 200g.
Intended use and special conditions of use:
Thoroughly clean and degrease the bolt intended for stabilization.
Prepare the required portion of glue by squeezing from the A tube and the B tube equal amounts of the individual ingredients and mix in the ratio 1: 1.
Lubricate the resulting mixture with the connecting threads of the bolts and twist.
Allow to stabilize for 2 hours – at ambient temperature, about 20 ° C
Screws stabilized with IZOLPLAST AB glue can be unscrewed after heating to a temperature of approx. 90 C, e.g. with an acetylene torch, or by using a wrench with an appropriate arm.

Download the catalog card:

IZOLPLAST AB