MUB-3A certificate
Description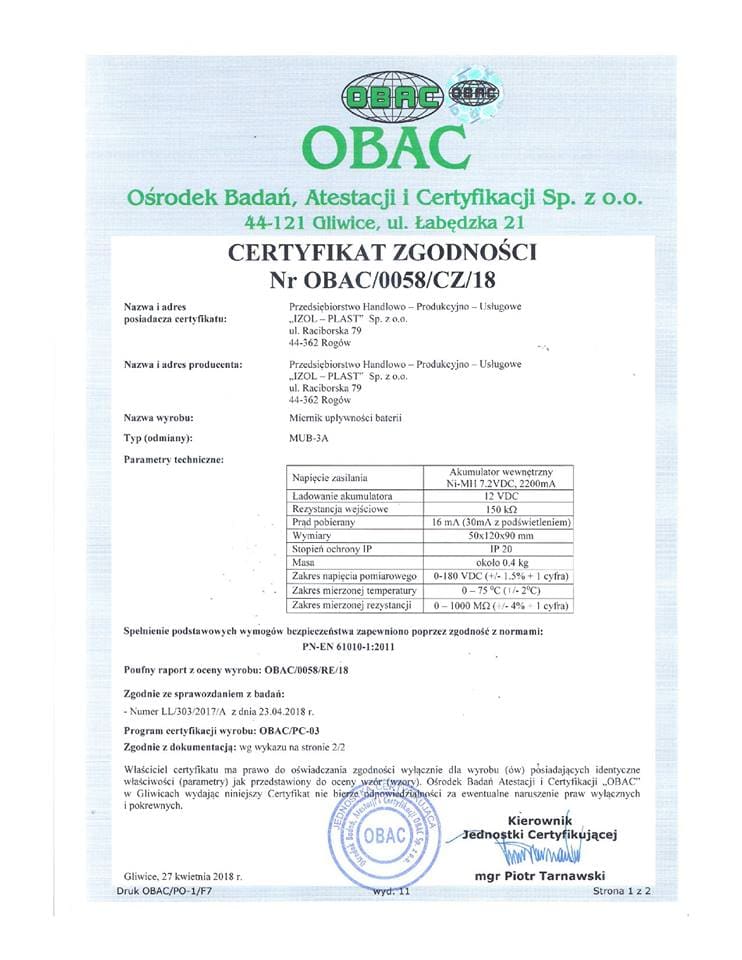 Certificate of compliance for the MUB-3A meter, issued by OBAC Gliwice.
The handheld microprocessor battery leakage meter, type MUB-3A, measures the resistance of the box lining in SBS-4 and SBS-5 accumulator batteries, in accordance with the requirements of the BN-81 / 0462-03 standard "Flame-proof battery boxes. Requirements and tests ".
The MUB-3A meter enables the following measurements:
– resistance measurement (given in megohms);
– voltage measurement of the tested accumulator batteries;
– measurement of electrolyte temperature in battery cells.
The results are stored in non-volatile memory.